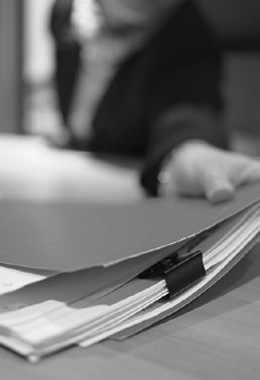 TRADEMARKS
Brief Explanation of the Legal System
Trademarks in Argentina are governed by Law 22.362, which has adopted the first-to-file system. Argentine legislation on trade marks applies equally to nationals and foreigners.
Classification and Registrability
Argentina has adopted the International Classification of Goods and Services established by the Nice Agreement. Argentine Trade Mark Law provides an open list of signs which may be registered as trade marks, the only restrictions being those expressly specified by the law.
A trade mark may consist of a word or words (with or without meaning), designs, combinations of colours applied on a specific part of the product or packaging; packaging, combination of letters and figures; letters and figures with a special design; and advertising slogans, an other distinctive signs.
Cases of trade marks which may not be registered, expressly listed in the Law, may be divided into two main groups:
I) Signs which are not distinctive enough to be considered trade marks, (i.e. the current designation of a product or service, signs which have become part of general use, the shape and colour of the products).
II) Signs which are distinctive enough to be considered trade marks but whose registration is expressly barred by law. These cases are:

a) Trade marks identical or similar to others previously registered or applied for.
b) National or foreign designations of origin.
c) Trade marks which may mislead consumers as to the nature, properties, origin, quality, function, etc. of the product.
d) Words, designs and any other sign contrary to public moral.
e) Letters, words or symbols used by State organizations or by religious or sanitary organizations.
f) Letters, words or symbols used by foreign nations and by international organizations recognized by the Argentine government.
g) The name, pseudonym or portrait of a person without his consent or that of his heirs.
h) The name of activities, including company names which describe their activity (bank, hospital, etc.) may not be registered to identify products. However, the law specifically allows the registration of distinctive signs which are part of said names to identify products or services.
i) Advertising slogans lacking originality.
Registration Procedure
Trade marks or service marks may be applied for by any person or persons with a legitimate interest. No evidence of such interest is required unless questioned by a third party.
Applications are published once in the Trade Mark Bulletin for opposition purposes; such Bulletin is released once a week (generally on Wednesdays). There is a thirty-days period for third parties to submit oppositions, counted as from said publication date. The application is then submitted to a first examination by the Trade Mark Office authorities, who notify any objections together with the oppositions filed by third parties.
If the applicant obtains the withdrawal of all oppositions filed and replies satisfactorily to all objections posed by the Trade Mark Office, the application will proceed to registration.
Rejection of an application by the Trade Mark Office may be appealed before the Trademark Office and/or theCourts.
Opposition
As said, any third party with legitimate interest has the right to file an opposition against a new application within thirty days following publication.
The basis of the opposition may be either a prior registration or application or any of the cases which the law specifies as not registrable (designations of origin, deceptive trade marks, etc.).
An opposition may also be filed by the owner of an unregistered trade mark based on the cases where nullity actions proceed and on article 6 (bis) of the Paris Convention, when applicable. Oppositions may be settled amicably within a one-year period (plus an automatic grace period of 60 running days), counting from the date they are officially notified in the Trade Mark Bulletin.
In case no settlement is reached, the applicant may choose to either abandon the application or start a lawsuit against the opponent for unlawful opposition.
Before filing the claim, mediation is mandatory. It is possible to suspend the one-year-and 60-days legal term by initiating mediation proceedings against the opponent. The suspended period resumes 20 days after the termination of the mediation proceedings.
Priority Claiming
Priority on a foreign application may be claimed as per article 4 of the Paris Convention upon filing of the application. The priority document (certified copy of the foreign application) shall be filed together with the application or within three months following the application. There is no need anymore to submit the physical priority document but a simple copy. No legalization of the priority document is required.
Duration
A trade mark is registered for a ten-year-term counting from the registration date and may be renewed indefinitely for like periods. As from January 1st, 2012, the new ten-year-term after renewal shall be counted as from the expiration date of the registration whose renewal is pretended, resulting in consecutive terms. Application for renewal will proceed provided the trade mark has been used within five years prior to its expiration. There is no need to submit evidence of use but the applicant shall file a sworn statement declaring that the trade mark has been used in Argentina within such period, indicating the goods or services identified with said trade mark or if the same has been used as part of the designation of an activity. Renewal applications are not subject to oppositions. There is no grace period to apply for the renewal of a trademark.
Use Requirements
Actual use of a trade mark in the marketing of any product or the rendering of a service or as a part of the designation of any activity, in Argentina, allows for its renewal in each and every class in which it has been registered.