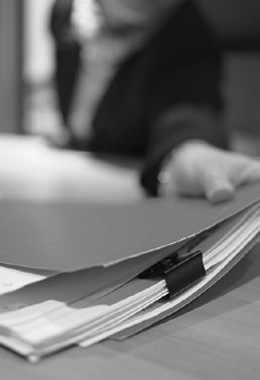 ANTI-COUNTERFEITING
Anti-piracy
We develop with our clients the appropriate strategy to defend their trademarks against the scourge of trademark infringement. Our firm has conducted trademark anti-piracy infringement campaigns across the country in categories such as footwear, clothing and software, among other, attacking the causes of the problem with court (civil and criminal) and out-of-court actions. The Firm does not conduct any investigations, with such investigative work being directly engaged by the client.
In practice, based on the information furnished by the client, there are two courses of action against infringers. Firstly, to file a legal action, whether civil or criminal, which is referred to as Preliminary Injunction. This action seeks to prove the trademark infringement, attach and seize all identifying items bearing the trademark. The legal action will be civil or criminal depending on the infringement, whether the defendant is a retailer or the original counterfeiter, and further, on the circumstances of the case such as the dangerousness of the location, quantity, exemplary proceedings, recidivism and so on, among other matters to be taken into account. A preventive remedy may also be filed ordering that the infringer stop using the trademark while the main legal proceeding is pending.
Upon filing the appropriate injunction, the plaintiff has 15 days to bring a legal action to stop using the registered trademark and seeking damages by ordinary proceedings. Today the Argentine law provides mandatory pre-trial mediation proceedings prior to the legal action per se. Within the above mentioned 15-day timeline or during the mediation proceedings, the parties may attempt to reach a settlement.