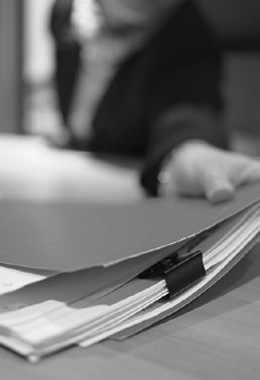 PATENTS
Patent and Utility Model Application Filing Requirements
A Patent or Utility Model application must include:
A detailed description of the invention (Specification).
One or more claims defining the scope of protection of the invention (Claims).
Technical drawings depicting the invention (Drawings).
An abstract in order to best understand the invention during the publication.
Complete data of the Applicant(s) and Inventor(s).
Other documents (assignment document*, priority document**, translations, power of attorney, etc.)
A patent or utility model application may be filed in a foreign language, but a translation into Spanish by an Argentine sworn translator shall be filed within ten (10) days as from the application's filing date.
Assignment of Rights*
If the Applicant/s in Argentina differ(s) from the one(s) in the foreign application, an assignment of priority rights must be filed within 90 days as from the filing date. This document must be translated into Spanish by an Argentine sworn translator if the original is in another language. (Assignment of Priority Rights)
Priority**
According to Article 4th of the Paris Convention, it is possible to claim priority over a foreign patent or utility model, provided that the new application is filed within a period of 1 year as from the foreign application date. Any person desiring to take advantage of the priority of a previous filing shall be required to enclose a copy of the foreign application issued by the Patent Office of origin within no more than 90 days as from the filing date. Should the document be written in any language other than Spanish, the Patent Office will require a sworn translation thereof, made by an Argentine sworn translator.
Applicant's information required
Applicant's name and address
Power of Attorney in the name of Ferrer Reyes Tellechea & Bouché bearing Notarial Certification and Consular Legalization or Apostille. (Power of Attorney)
Inventor's information
Inventor's name, address and nationality.